Unparalleled Power Density
Our patented 1-STEP technology is revolutionizing power conversion with an innovative circuit solution that uniquely achieves 3-phase active power factor correction, power regulation and electrical isolation in a single conversion step.
Engineered to deliver improved conversion efficiency and power density in a simplified topology, 1-STEP ac-to-dc power converter solution reduces weight, size, cost, complexity and risk for mission-critical applications.
When compared to traditional 3-phase AC-to-DC converters, this represents a huge step forward in efficiency and performance. The innovative design of these solutions allows them to achieve conversion in a single component compared to three which are requirements in conventional methods. First and foremost, this means our units are more efficient and offer higher power power density. 1-Step is designed to work in today's more challenging military and commercial avionic applications, delivering greater output and contributing less weight.
The qualities these modules offer makes them ideal for use in demanding environments such as those encountered by heavy-lift military aircraft.
1-STEP can be scaled up in parallel to meet any output need such as those required by high-power systems found in next-generation military and commercial aerospace platforms. To learn more about any of these solutions, download their datasheets.
PS1500
Rated at 1,500W (5.5A) steady state with overload to 3 kW for 3 minutes
3-phase, 400 Hz to a regulated and isolated 270 VDC
Short circuit protection
Stiff dynamic load response
Low output voltage ripple of 0.4%
Low weight at 2.4 lbs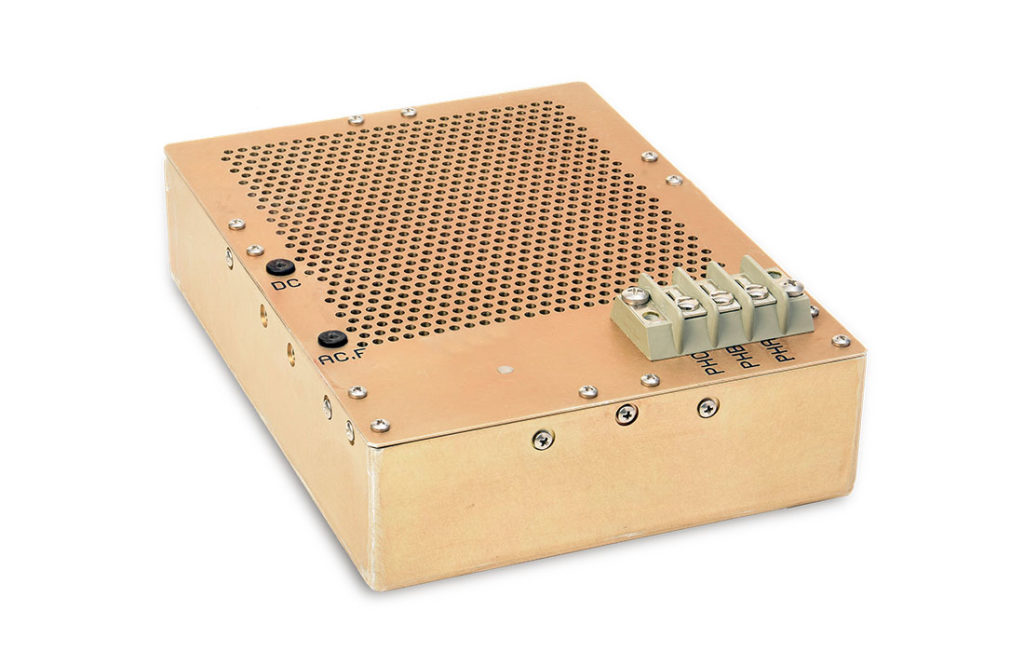 PS2600
Rated at 2,600W (9.6A) output power
3-phase, 400 Hz aircraft power to regulated & isolated 270 VDC output
Unity power factor
Less than 2% total harmonic distortion
Low in-rush current
PS3500
Rated at 3,500W (28 VDC, 125 A) output power
3-phase 115 VAC, 50 Hz to 800 Hz
Qualified for rotary applications
< 2% total harmonic distortion
35% smaller than competitive offerings
30% lighter in weight than competitive offerings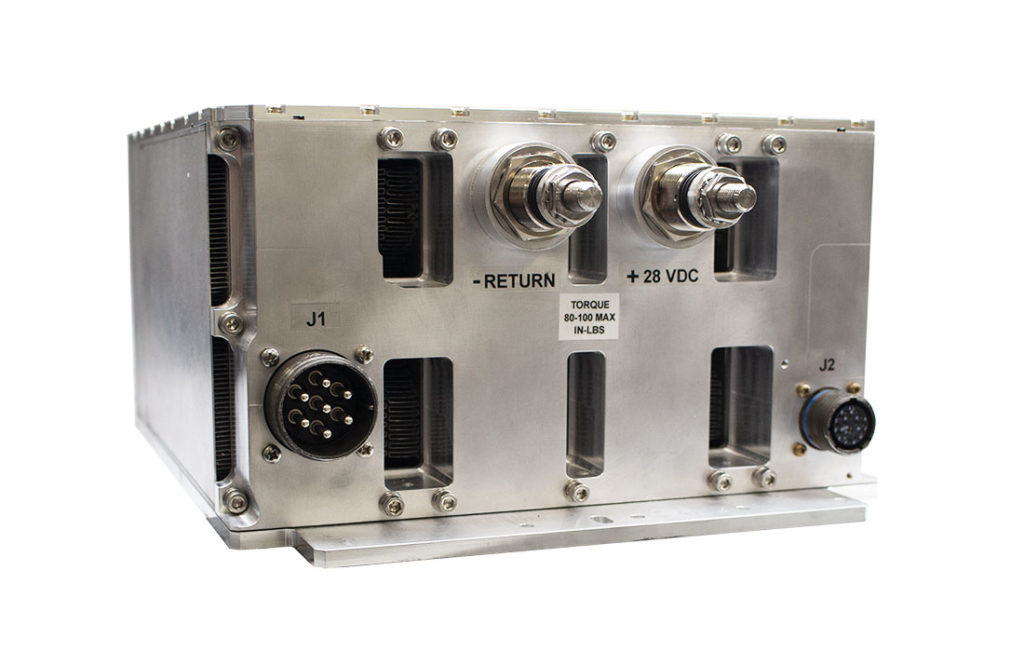 PS11200
Rated at 11,200W (28 VDC 400 A) output power
3-Phase 115VAC, 50 Hz to 800 Hz
Qualified for fixed wing and pod applications
10% smaller than competitive offerings
10% lighter in weight than competitive offerings