Unparalleled Power Density
Our patented 1-STEP technology is revolutionizing power conversion with an innovative circuit solution that uniquely achieves 3-phase active power factor correction, power regulation and electrical isolation in a single conversion step .
Engineered to deliver improved conversion efficiency and power density in a simplified topology, 1-STEP ac-dc converter solution reduces weight, size, cost, complexity and risk for mission-critical applications.
1-STEP can be scaled up in parallel to meet any output need such as those required by high-power systems found in next-generation military and commercial aerospace platforms .
PS1500
Rated at 1,500W (5.5A) steady state with overload to 3 kW for 3 minutes
3-phase, 400 Hz to a regulated and isolated 270 VDC
Short circuit protection
Stiff dynamic load response
Low output voltage ripple of 0.4%
Low weight at 2.4 lbs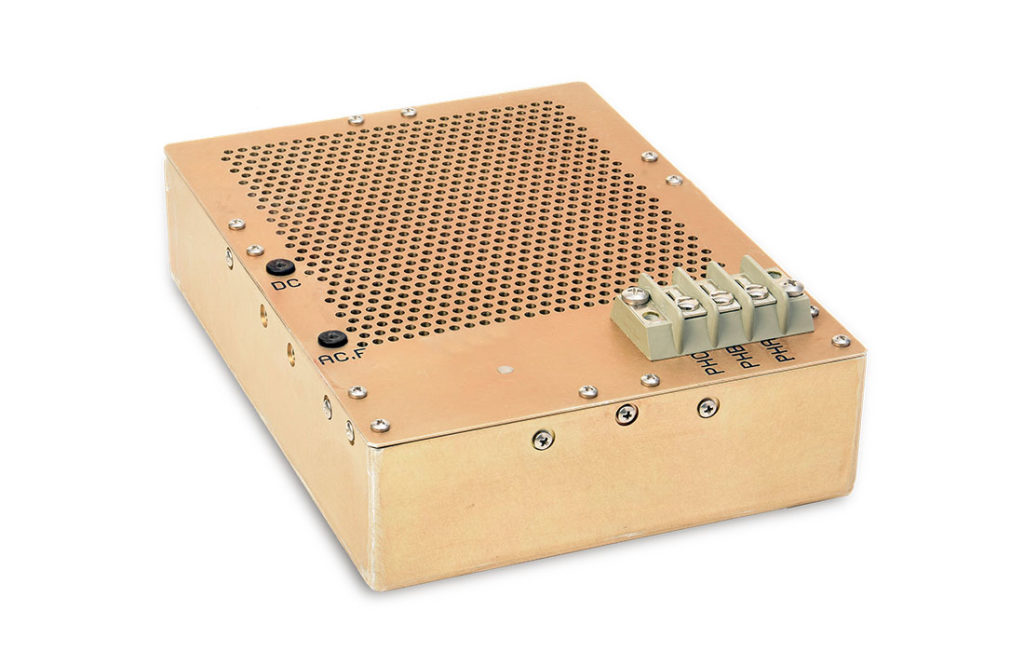 PS2600
Rated at 2,600W (9.6A) output power
3-phase, 400 Hz aircraft power to regulated & isolated 270 VDC output
Unity power factor
Less than 2% total harmonic distortion
Low in-rush current
PS3500
Rated at 3,500W (28 VDC, 125 A) output power
3-phase 115 VAC, 50 Hz to 800 Hz
Qualified for rotary applications
< 2% total harmonic distortion
35% smaller than competitive offerings
30% lighter in weight than competitive offerings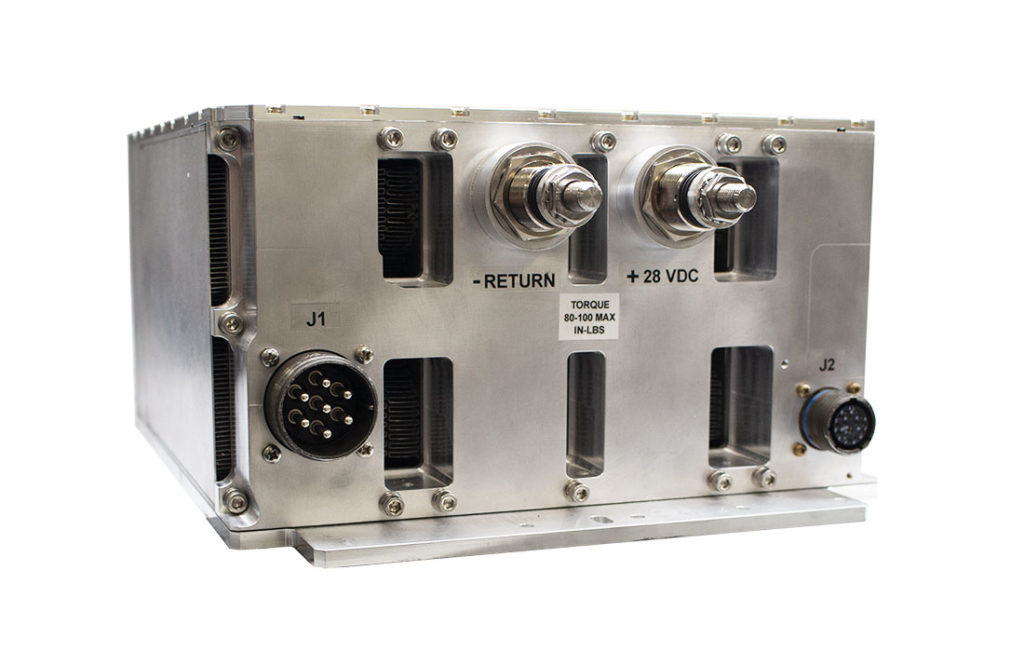 PS11200
Rated at 11,200W (28 VDC 400 A) output power
3-Phase 115VAC, 50 Hz to 800 Hz
Qualified for fixed wing and pod applications
10% smaller than competitive offerings
10% lighter in weight than competitive offerings