Innovative Pressure Controls
Marotta Controls is a global leader in controlling flow and pressure with extensive experience in the aerospace, space and marine sectors. Pressure controls include check valves, pressure regulators and reducers as well as our latest cutting edge technology in electronic pressure regulation.
All of these control systems are designed, developed, qualified and tested to extreme requirements in our state-of-the-art facility.
High pressure applications
Hydraulic systems
Pneumatic systems
Cryogenic systems
Aircraft controls
Missile controls
Shipboard controls
Ground Support Equipment
Commercial & Military Aircraft
Flight Applications
Test Equipment
Launch Vehicles
Engine Test Facilities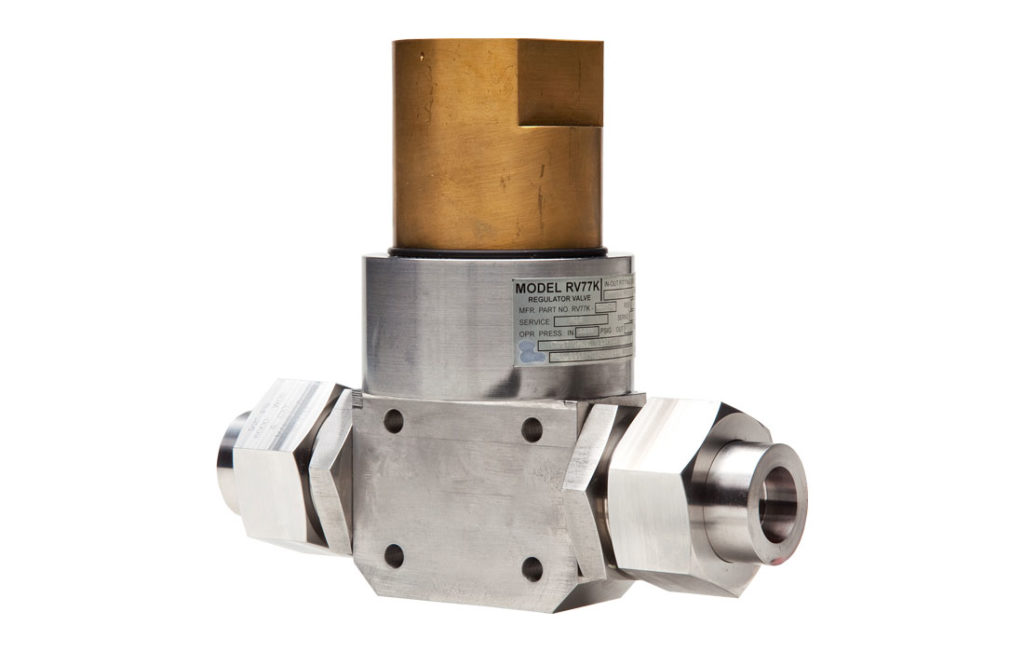 Pressure Reducers & Regulators
Available as lightweight stand-alone valves or as cartridge designs, our single stage pressure reducers cover a wide range of regulated outlet pressures. Marotta regulators offer an integral relief valve to accurately maintain system pressure.
Protect against over-pressure
Wide range of flows and pressures
Eliminate "diaphragm fatigue" failures