High Performance Controls
Offering a diverse portfolio in power electronics, Marotta's innovative solutions have been selected by a wide-range of advanced military and commercial aircraft and marine platforms for reliable and highly efficient system performance.
Our world-class electronic engineering team understands the challenges system designers face in controlling power and design solutions to meet the demands for performance in extreme environments while reducing size, weight and cost to increase overall efficiency.
Aircraft Systems
Tactical Systems
Shipboard Applications
Pneumatic Systems
Hydraulic Systems
Missile Avionics
UAV Guidance & Control
Radar Systems
Electronic Warfare Systems
Launcher Interfaces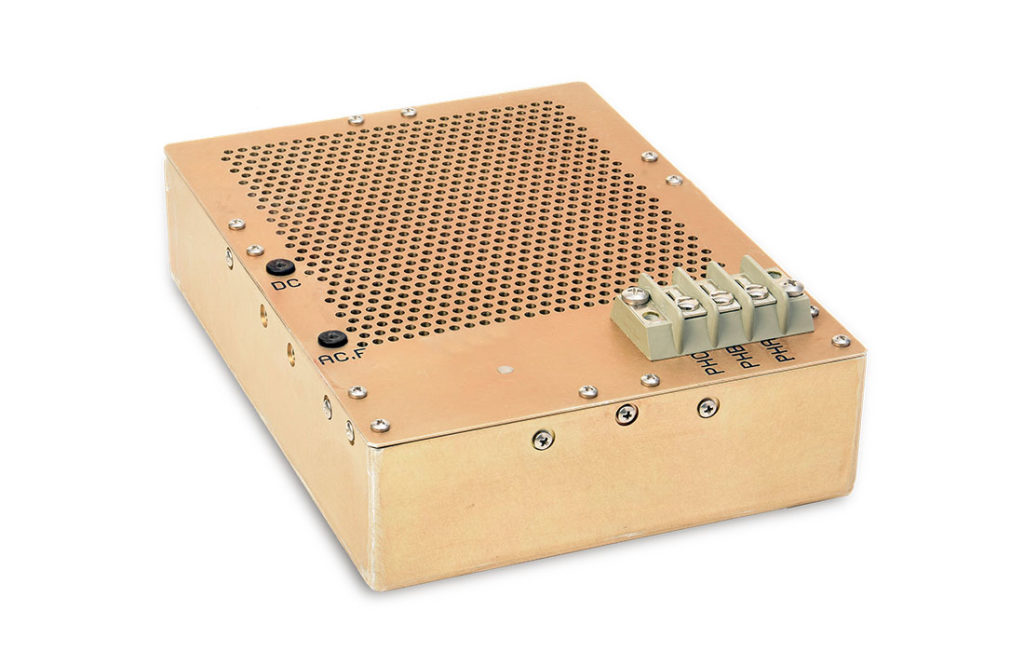 1-STEP AC-DC Power Conversion
Patented 1-STEP technology is revolutionizing power conversion with an innovative circuit solution that uniquely achieves 3-phase active power factor correction, power regulation and electrical isolation in a single conversion step .
Near unity power factor
<2 % Total harmonic distortion
500W to 150W output power