Pneumatic Firing Valves
Pure Power. Consistent Shots.
Our high-performance pneumatic firing/ ejection valve technology powers next-generation smartbombs. These firing/ejection valves use high-pressure air to release the weapon. As a key component of the Small Diameter Bomb program, Marotta Controls designed, developed, qualified and supplied these firing/ ejection valve systems to power the SDB's next-generation stores ejection racks.

Marotta's Pneumatic Ejection Valve Manifold Assembly system consists of a firing valve, integral accumulator, relief valve, manual vent valve, integrated latch points, pitch control valve and dual outlet ports all in a high performance package.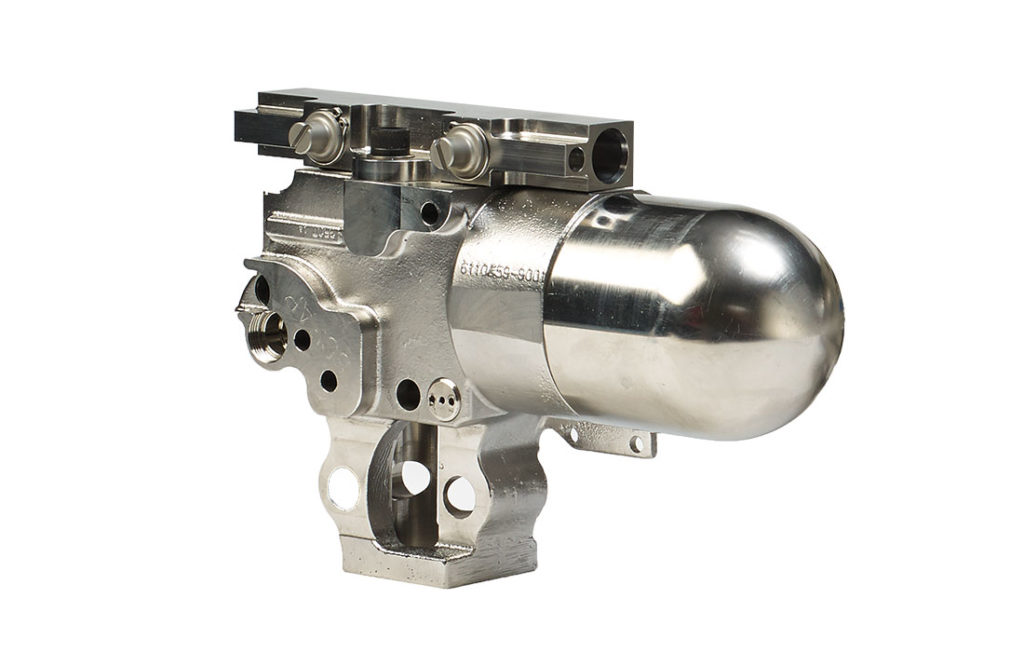 Integral latch actuator
Fast Response time <30 milliseconds
High flow design
Safety interlocks
Integral high pressure accumulator
High strength-to-weight materials
Precision inverted relief valve
No pyrotechnic charges
Precision inverted relief valve
Qualified MIL-STD-810
Higher ejection force allows release of stores at higher speeds
Pneumatic power provides consistent shot-to-shot ejection profiles
Clean air powers the rack, eliminating the need for frequent cleaning which is a common problem with pyrotechnic charges
Cost efficient – because it's reusable, there's no need to replace costly squibs after each mission
Reduces logistics problems by eliminating the need to acquire and store pyrotechnic devices