Qualified Pure Air Compressor Systems
The MPACT compressor system series provides a continuous on-board supply of high-pressure pure air designed specifically for the cooling of infrared missile seekers and for accurate weapon separation. MPACT's compact, clean and lightweight design eliminates pyrotechnic devices, improves mission flexibility, forward deployment and logistics.
In mission-critical applications such as in the marine, aerospace and defense sectors, having compressors that will function reliably and without issue is essential. An aerospace air compressor must be able to withstand extreme conditions while also delivering dependable performance every time. This is why Marotta Controls has earned our reputation for creating the most robust military air compressors.
To learn more about our range of space compressors and more, see the product listings below.
Download Paper
Fill out the form below to download MPACT Technical Paper
MPACT 3000 – IR Missile Seeker Cooling
This airborne compressor system provides a continuous, reliable supply of high pressure pure air, replacing pyrotechnics and gas bottles. It controls the high pressure pure air for the cooling of infra-red missile seekers.
Four-stage, single head micro-compressor, 3050 psi
Flow rate 6-7 SLPM
Sensorless variable speed motor drive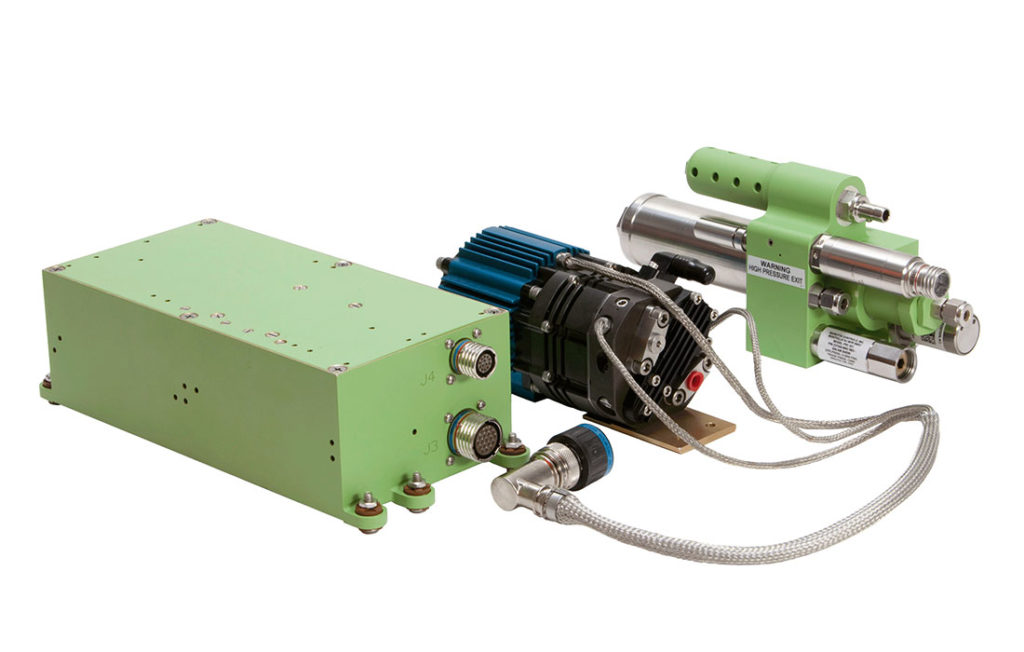 MPACT 6000 – Weapon Ejection System
Designed for single and multi-station next-generation bomb racks and launchers, this system provides a continuous source of high-pressure pure air for accurate weapon separation. Compact, clean and lightweight, these systems can be installed in the bomb rack, weapons bay or wing pylons.
Four-stage, single or double micro-compressor, 5880 psi
Flow rate 6-7 SLPM to 12-14 SLPM
Sensorless variable speed motor drive