High Pressure Pneumatic Systems
We have a wide variety of proven, reliable high pressure pneumatic innovations – from simple high pressure valves and bottles to the innovative MPACT® Pure Air Compression Technology system which is fully integrated with electronics, micro-compressor, and valve/manifold system.
With extensive experience in pneumatic controls our facility is contains the infrastructure to manage high volume production for a wide-variety of these systems including up to 200 units per month.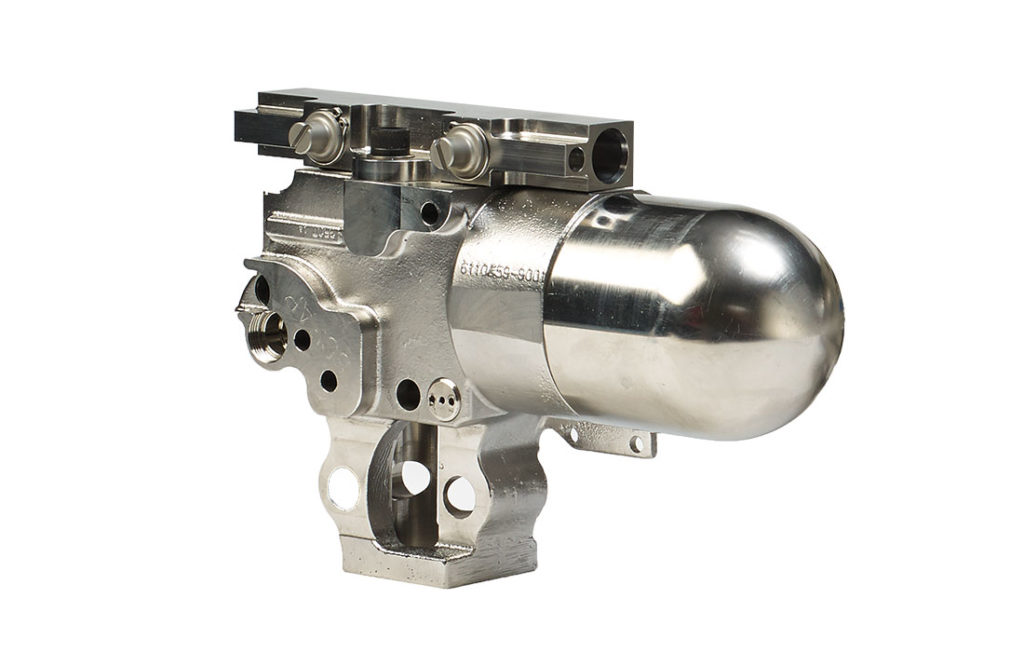 Pneumatic Firing Valve
Marotta's pneumatic ejection valve manifold assembly system consists of a firing valve, integral accumulator, relief valve, manual vent valve, integrated latch points, pitch control valve and dual outlet ports all in a high performance package
Integral latch actuator
Precision inverted relief valve
Qualified MIL-STD-810
Pneumatic Cable Cutter
Designed to sever the cable of a device in tow in the event of an emergency, this pneumatic cable cutter severs bars or cables in milliseconds. Marotta's system was the first pneumatic cutter to replace pyrotechnics in a military application.
Millisecond operation
Manual actuator override
Blade and anvil repairable