High Pressure Pneumatic Systems
We have a wide variety of proven, reliable high pressure pneumatic systems innovations – from simple high pressure valves and bottles to the innovative MPACT® Pure Air Compression Technology system which is fully integrated with electronics, micro-compressor, and valve/manifold system.
Marotta Controls Since 1943
With extensive experience in pneumatic control systems, our facility contains the infrastructure to manage high volume production for a wide variety of these controls including up to 200 units per month. Since our founding in 1943, we have earned a reputation for being on the leading edge of technology. Our expertise has made us the go-to supplier of control systems for mission-critical applications in some of the most demanding sectors in the world. We specialize in aircraft pneumatic systems that can contend with the harshest conditions and deliver outstanding performance no matter what.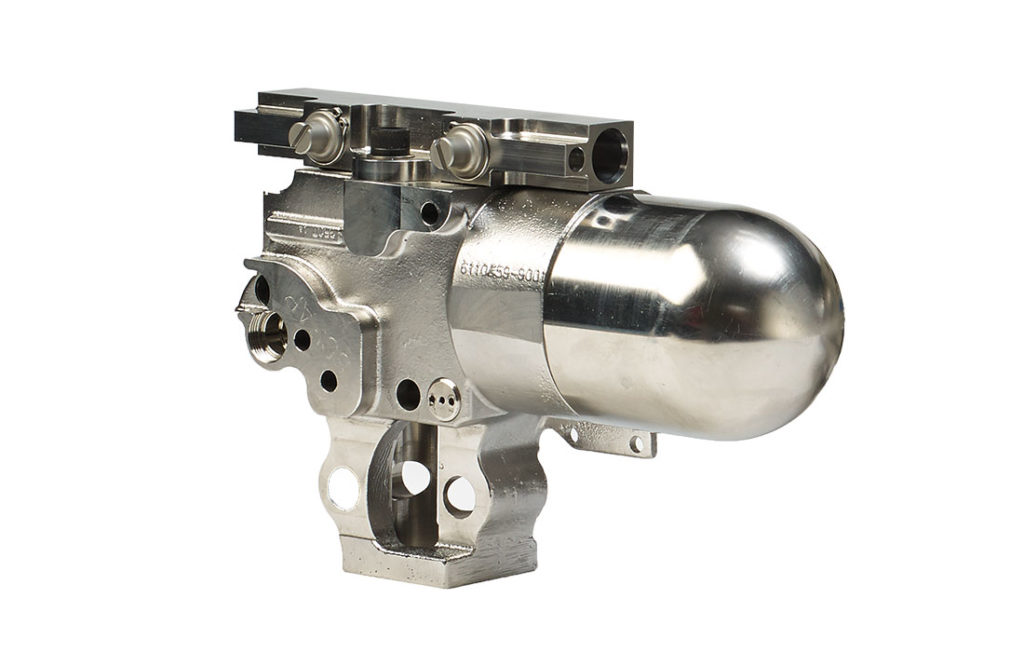 Pneumatic Firing Valve
Marotta's pneumatic ejection valve manifold assembly system consists of a firing valve, integral accumulator, relief valve, manual vent valve, integrated latch points, pitch control valve and dual outlet ports all in a high performance package.
Integral latch actuator
Precision inverted relief valve
Qualified MIL-STD-810
Pneumatic Cable Cutter
Designed to sever the cable of a device in tow in the event of an emergency, this pneumatic cable cutter severs bars or cables in milliseconds. Marotta's system was the first pneumatic cutter to replace pyrotechnics in a military application.
Millisecond operation
Manual actuator override
Blade and anvil repairable