Power Conversion Solutions
Marotta's diverse portfolio of power conversion technologies provide customer's a solution that optimizes system envelope with smaller, lighter and economical control system.
Our award-winning and patented power conversion systems have been selected by the most advanced aerospace & defense platforms including next-generation aircrafts and hypersonic vehicles.
Our power conversion solutions deliver high performance and durability in a wide-range of environments. For example, our aerospace power systems stand up to extreme demands while performing with high reliability. When the success of a critical mission is on the line, our tactical power systems provide dependable functionality each and every time.
Our growing portfolio of power conversion systems are more than capable of delivering in extreme environments, thanks to our commitment to quality in every phase of production. Continue reading to learn more about our products.
Commercial Aircraft
Military Aircraft
Missile Avionics
UAV
Launcher Interface
Shipboard Applications
Radar Systems
Control Actuation Systems
Electronic Warfare Systems
Hypersonic Vehicle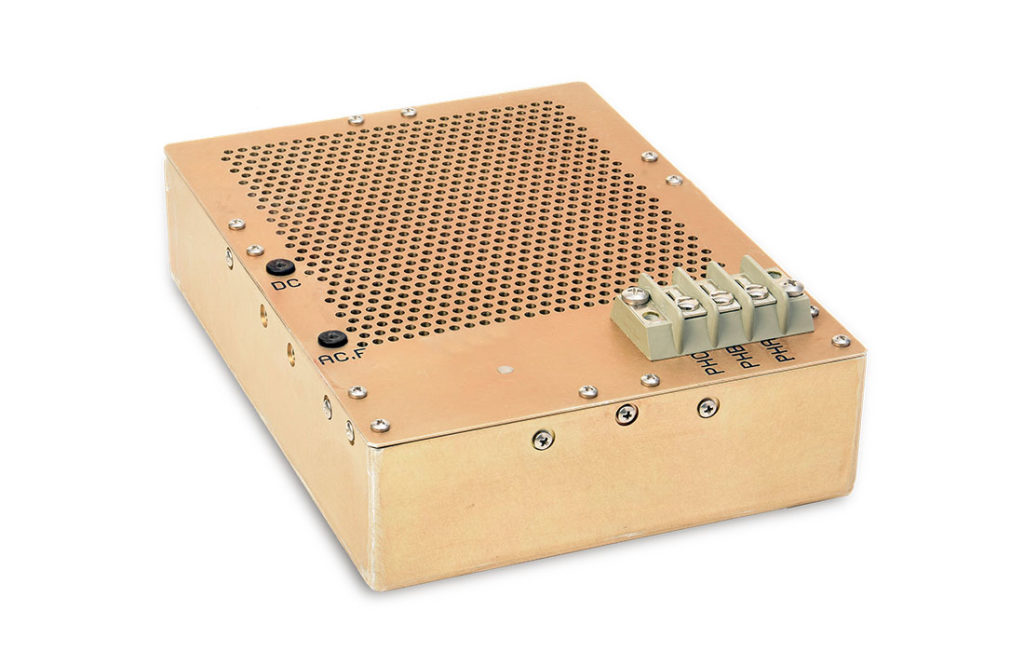 1-STEP AC-DC Power Conversion
Patented 1-STEP technology is revolutionizing power conversion with an innovative circuit solution that uniquely achieves 3-phase active power factor correction, power regulation and electrical isolation in a single conversion step.
Near unity power factor
<2 % Total harmonic distortion
500W to 150W output power
High density
High and low voltage output options